About & Welcome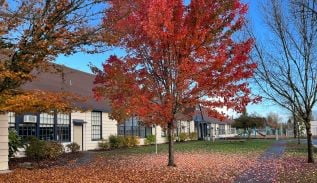 The Franklin School PTA is an all volunteer, non-profit organization that provides financial and volunteer support to our students, teachers, staff, and administration. We provide monetary assistance for programs and curriculum, and we coordinate events throughout the year to build community and make Franklin School engaging and welcoming to all students and families. We welcome volunteers from families and the community and welcome help at any time throughout the year. You do not need to be a PTA member to volunteer at Franklin School, and anyone is welcome to attend our meetings regardless of membership. Your $10 PTA membership dues contribute to advocacy at the local, state and national level.
The Franklin School PTA holds virtual meetings beginning at 6 pm the second Tuesday of the month. You do not need to be a PTA member to attend the meetings. A meeting agenda and supporting materials are distributed in advance of the meeting for preview and comment. Typical meetings include the Principal's Report, guest presenters, a financial update, and reports from PTA committees. Meetings typically last between an hour and an hour and a half. Interested participants are welcome to attend for as long as they would like. Attend a PTA meeting and find out what's happening at Franklin School!
To reach the Franklin School PTA officers, please send an email to franklinptacorvallis@gmail.com.
Welcome Letters 2021-2022
Year at a Glance 2021-2022
What's happening in November/December:
November 8: Start of 2nd Quarter
November 9: Franklin PTA Meeting
November 11: No School – Veterans Day
November 12: No School
November 15: Bond Oversight Committee Meeting
November 18: Picture Day Retake!
November 18: Corvallis School Board Meeting
November 24 – 26: No School – Thanksgiving Break
November 27: Free Movie at the Whiteside Theater!
December 5: Dine Out – Ants On A Log Café 10am-4pm
December 11: Free Movie – Moana at Whiteside Theater
December 14: Dine Out – Old Spaghetti Factory
December 14: Franklin PTA Meeting
Learn more about the Franklin School PTA
Membership & Officers
To become a Franklin School PTA member, visit the Oregon PTA membership website, select "Franklin PTA (Corvallis)" as the Local Unit, and enter your contact information and payment information. If you would prefer to pay the Franklin School PTA membership fee by personal check, please complete the Franklin School  PTA membership form and mail the form and a check for $10/member or $20/family to Franklin School. We will then submit your membership form and payment to Oregon PTA for processing.
Our PTA meetings at held on the second Tuesday of the month from 6:00 – 7:30 pm in the Franklin School library.
2021-22 Franklin School PTA Officers
Events
Below is a list of the ways a volunteer can help. We couldn't be the school we are without the help of volunteers! The students and staff benefit greatly from what the volunteers do. Please consider how you can help!
PTA School Year Events
Back to School Family BBQ
Welcome Back Tea
Dinner/Movie Nights
Valentine's Dance
Jog-a-Thon
Garden Club
Beautification
Safety Patrol
Science Night
Dine Outs
Staff Appreciation Luncheons
Book Fairs
Franklin School Events with volunteer opportunities
Dental/Vision/Hearing screenings
Picture Day
Field Days
Office/Classroom support
8th grade graduation
6th grade picnic
Fundraisers
Fundraising the Franklin PTA Way!
The Franklin PTA holds one primary fundraising event a year, the annual Jog-A-Thon which typically raises $12,000 to $15,000 to fund the PTA's contributions to support our students, teachers, and school. This event is typically held in the fall, but it is being rescheduled to the spring for the 2021-22 school year. Details will be provided as we close in on the event.
The PTA is also engaged in other passive fundraising activities that you can participate in with minimal effort. Pathways include signing up for AmazonSmile, the Benefit App, and enrolling in the Fred Meyer Community Rewards programs. These programs require little effort from you and as more of our families participate in these programs, contributions to the Franklin PTA really add up! Please see the nearby links for more information. Get the details!
Our last fundraising category combines community building activities with fundraising. Typical events include Dine-outs, and food and drink sales at Movie Nights and dances.
Donations
The Franklin School PTA is a 501c3 non-profit and we would also gladly accept monetary donations and apply your donations to your requested area of support.
Documentation
Below you will find links for various PTA-related documentation including:
Meeting Materials and Presentations
Newsletters
Forms
You can see all PTA related documentation by visiting Franklin School PTA Portal.
2021-22 Meetings & Presentations
PTA Meeting Materials
PTA Meeting Presentations